Cherne® Air-Loc® Leak Locator
Cherne® Air-Loc® Plug (Front) 6-12 in.
Details
Cherne® Air-Loc® Front Plugs are leak locator plugs designed for line acceptance tests and leak location testing. They also can be used as blocking plugs by plugging the fill and read-back ports. Cherne Industries is a global leader in pipe plugs and testing.
UPC: 675115317123
Part #: 317128
Products & Specs
| | | | | | | | | | | | | | | |
| --- | --- | --- | --- | --- | --- | --- | --- | --- | --- | --- | --- | --- | --- | --- |
| 267048 | Cherne® Air-Loc® Plug (Front) 4-6 in. | 4 in. - 6 in. (100 - 150 mm) | 0.75 in. Eyebolt | 3.46 in. | 3.46 | 10.75 in. | 35 PSI | 0.125 in. | 13 PSI | 13 | 6 | 4 | 3.75 in. - 6.25 in. (92 - 159 mm) | 2.5 lb. |
| 217088 | Cherne® Air-Loc® Plug 6-10 in. with Sleeve | 6 in. - 10 in. (152.4 - 254 mm) | 0.375 Eyebolt | 5.65 in. | 5.65 | 19.25 in. | 45 psi (3 bar) | 0.125 in. | 15 psi (1 bar) | 15 | 10 | 6 | 5.5 in. - 10.25 in. (139.7 - 260.35 mm) | 4.5 lb. |
| 317128 | Cherne® Air-Loc® Plug (Front) 6-12 in. | 6 in. - 10 in. (150 - 300 mm) | 0.8 in. Bracket Tag | 5.41 in. | 5.41 | 25 in. | 45 PSI | 0.125 in. | 15 PSI | 15 | 12 | 6 | 5.5 in. - 10.25 in. (139.7 - 260.35 mm) | 8 lb. |
| 217128 | Cherne® Air-Loc® Plug (Front) 8-12 in. | 8 in. - 12 in. (200 - 300 mm) | 0.25 in. Eyenut | 6.85 in. | 6.85 | 18.5 in. | 45 psi (3 bar) | 0.25 in. | 15 psi (1 bar) | 15 | 12 | 8 | 7 in. - 12.25 in. (178 - 312 mm) | 10.4 lb. |
| 217168 | Cherne® Air-Loc® Plug (Front) 8-16 in. | 8 in. - 16 in. (200 - 400 mm) | 0.25 in. Eyenut | 6.41 in. | 6.41 | 28 in. | 45 psi (3 bar) | 0.25 in. | 15 psi (1 bar) | 15 | 16 | 8 | 7.5 in. - 16.25 in. (186 - 413 mm) | 15 lb. |
| 217188 | Cherne® Air-Loc® Plug (Front) 12-18 in. | 12 in. - 18 in. (300 - 450 mm) | 0.25 in. Eyenut | 10.5 in. | 10.5 | 25 in. | 45 psi (3 bar) | 0.25 in. | 15 psi (1 bar) | 15 | 18 | 12 | 10.75 in. - 18.25 in. (273 - 478 mm) | 23 lb. |
| 617188 | Cherne® Air-Loc® Plug (Front) 12-18 in w/ Sleeve | 12 in. - 18 in. (300 - 450 mm) | 0.25 in. Eyenut | 11.9 in. | 11.9 | 25 in. | 45 PSI | 0.25 in. | 15 PSI | 15 | 18 | 12 | 10.75 in. - 18.25 in. (273 - 478 mm) | 38 lb. |
| 217288 | Cherne® Air-Loc® Plug (Front) 12-24 in. | 12 in. - 24 in. (300 - 600 mm) | 0.25 in. Eyenut | 10.38 in. | 10.38 | 37 in. | 45 psi (3 bar) | 0.25 in. | 15 psi (1 bar) | 15 | 24 | 12 | 11 in. - 24.25 in. (279 - 616 mm) | 31 lb. |
| 617248 | Cherne® Air-Loc® Plug (Front) 12-24 in w/ Sleeve | 12 in. - 24 in. (300 - 600 mm) | 0.25 in. Eyenut | 11.9 in. | 11.9 | 37 in. | 45 PSI | 0.25 in. | 15 PSI | 15 | 24 | 12 | 11 in. - 24.25 in. (279 - 616 mm) | 43 lb. |
| 317328 | Cherne® Air-Loc® Plug 15-32 in. I-Series with RPD | 15 in. - 32 in. (380 - 800 mm) | 0.75 in. Eyebolt | 14.3 in. (363 mm) | 14.3 | 48 in. (1219 mm) | 25 psi (1,72 bar) | 1/4 in. | 12.2 psi | 12.2 | 32 | 15 | 15-32 in. | 73 lb. |
| 617328 | Air-Loc- 15-32 In. I-Series W/Rpd, W/Sleeve | 15 in. - 32 in. (380 - 800 mm) | 0.75 in. Eyebolt | 15.63 in. | 15.63 | 48 in. (1219 mm) | 25 psi (1,72 bar) | 1/4 in. | 12.2 psi | 12.2 | 32 | 15 | 15.75-32 in. | 136 lb. |
| 617418 | Cherne® Air-Loc® 20-40 In. Sleeve Installed | 20 in. - 40 in. (500 - 1000 mm) | 0.5 in. Eyebolt | 19.25 in. | 19.25 | 54.13 in | 22 psi (1,5 bar) | 1/4 in. | 8.7 psi | 8.7 | 40 | 20 | 19.5-40 in | 135 lb. |
| 317418 | Cherne® Air-Loc® I-Series Plug (Front) 20 - 40 in. | 20 in. - 40 in. (500 - 1000 mm) | 0.5 in. Eyebolt | 19.25 in. | 19.25 | 54.13 in | 22 psi (1,5 bar) | 1/4 in. | 8.7 psi | 8.7 | 40 | 20 | 19.5-40 in | 35.13 lb. |
| 617488 | Cherne® Air-Loc® Leak Locator 24-48 In. I-Series W/Rpd, W/Sleeve | 24 in. - 48 in. (600 - 1200 mm) | 0.75 in. Eyebolt | 19.1 in. (485 mm) | 19.1 | 74.5 in. | 22 psi (1,5 bar) | 1/4 in. | 10.1 psi | 10.1 | 48 | 24 | 20-50 in. | 194 lb. |
| 617608 | Air-Loc Plug 24-60 In., W/Sleeve | 24 in. - 60 in. (600 - 1500 mm) | 0.75 in. Eyebolt | 20.77 in. | 20.77 | 88 in. (2235 mm) | 22 PSI | 0.25 in. | 6 PSI | 6 | 60 | 24 | 20.5 in. - 60.5 in. (520 - 1537 mm) | 250 lb. |
| 317488 | Cherne® AIR-LOC 24-48 IN. I-SERIES W/RPD | 24 in. - 48 in. (600 - 1200 mm) | 0.75 in. Eyebolt | 19.1 in. (485 mm) | 19.1 | 74.5 in. | 22 psi (1,5 bar) | 1/4 in. | 10.1 psi | 10.1 | 48 | 24 | 20.5-50 in. | 125 lb. |
| 317600 | Cherne® AIR-LOC PLUG 24-60 IN. | 24 in. - 60 in. (600 - 1500 mm) | 0.75 in. Eyebolt | 19.42 in. | 19.42 | 88 in. | 22 PSI | 0.25 in. | 6 PSI/14 ft | 6 | 60 | 24 | 20.5 in. - 60.5 in. (520 - 1537 mm) | 148 lb. |
| 617338 | Air-Loc- 15-32 In. I-Series W/Rpd, W/Sleeve | 15 in. - 32 in. (380 - 800 mm) | 0.75 in. Eyebolt | 15.63 in. | 15.63 | 48 in. (1219 mm) | 25 psi (1,72 bar) | 1/4 in. | 12.2 psi | 12.2 | 32 | 15 | 15 in. - 32 in. (380 - 800 mm) | 136 lb. |
| 317338 | Cherne® Air-Loc® Plug 15-32 in. I-Series with RPD | 15 in. - 32 in. (380 - 800 mm) | 0.75 in. Eyebolt | 14.3 in. (363 mm) | 14.3 | 48 in. (1219 mm) | 25 psi (1,72 bar) | 1/4 in. | 12.2 psi | 12.2 | 32 | 15 | 15 in. - 32 in. (380 - 800 mm) | 75 lb. |
| 617428 | Cherne® Air-Loc® 20-40 In. Sleeve Installed | 20 in. - 40 in. (500 - 1000 mm) | 0.5 in. Eyebolt | 19.25 in. | 19.25 | 54.13 in | 22 psi (1,5 bar) | 1/4 in. | 10 psi | 10 | 40 | 19 | 19 in. - 40 in. (475 - 1000 mm) | 139 lb. |
| 317428 | Cherne® Air-Loc® I-Series Plug (Front) 20 - 40 in. | 20 in . - 40 in. (500 - 1000 mm) | 0.5 in. Eyebolt | 19.25 in. | 19.25 | 54.13 in | 22 psi (1,5 bar) | 1/4 in. | 10 psi | 10 | 40 | 19 | 19 in. - 40 in. (475 - 1000 mm) | 120 lb. |
| 617448 | Cherne® Air-Loc® Leak Locator 24-48 In. I-Series W/Rpd, W/Sleeve | 24 in. - 48 in. (600 - 1200 mm) | 0.75 in. Eyebolt | 19.1 in. (485 mm) | 19.1 | 74.5 in. | 25 psi (1,72 bar) | 1/4 in. | 10 psi | 10 | 50 | 21 | 20.5 in. - 50 in. (521 - 1270 mm) | 194 lb. |
| 317448 | Cherne® AIR-LOC 24-48 IN. I-SERIES W/RPD | 24 in. - 48 in. (600 - 1200 mm) | 0.75 in. Eyebolt | 19.1 in. (485 mm) | 19.1 | 74.5 in. | 25 psi (1,72 bar) | 0.25 in. | 10 psi | 10 | 50 | 21 | 20.5 in. - 50 in. (521 - 1270 mm) | 130 lb. |
Plug Safety
Overview of the steps for proper plug selection, usage, safety precautions, storage and care
Review safety manual for complete operation and safety instructions
Use our plug selector tool to assist in finding the right plug for your application
Contact Cherne customer support with any questions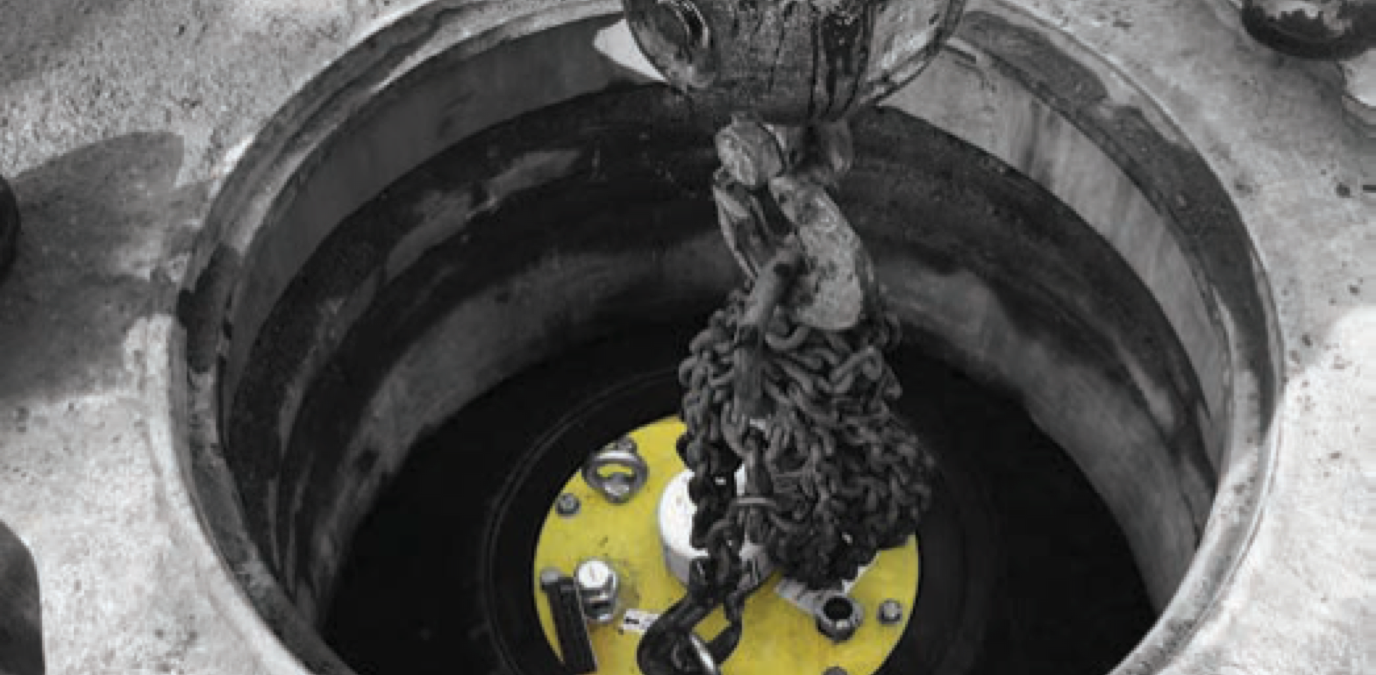 Plug Safety
Overview of the steps for proper plug selection, usage, safety precautions, storage and care
Review safety manual for complete operation and safety instructions
Use our plug selector tool to assist in finding the right plug for your application
Contact Cherne customer support with any questions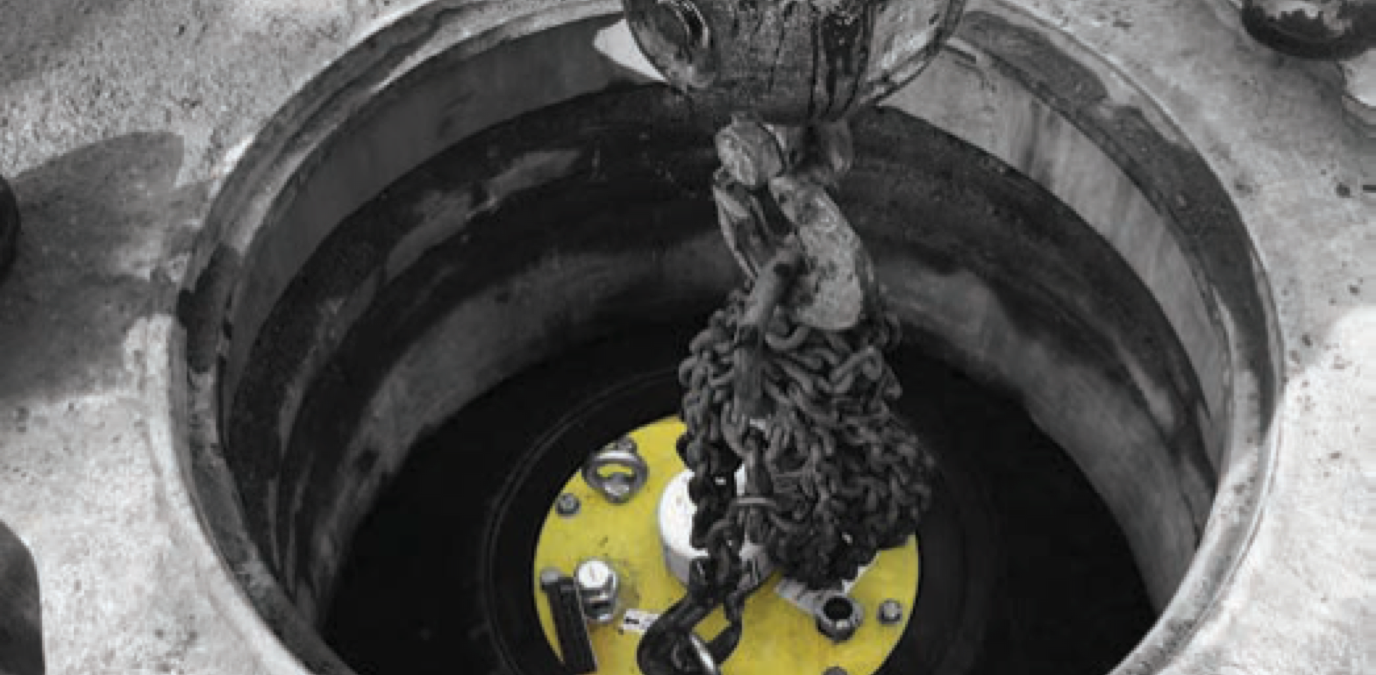 Plug Safety
Overview of the steps for proper plug selection, usage, safety precautions, storage and care
Review safety manual for complete operation and safety instructions
Use our plug selector tool to assist in finding the right plug for your application
Contact Cherne customer support with any questions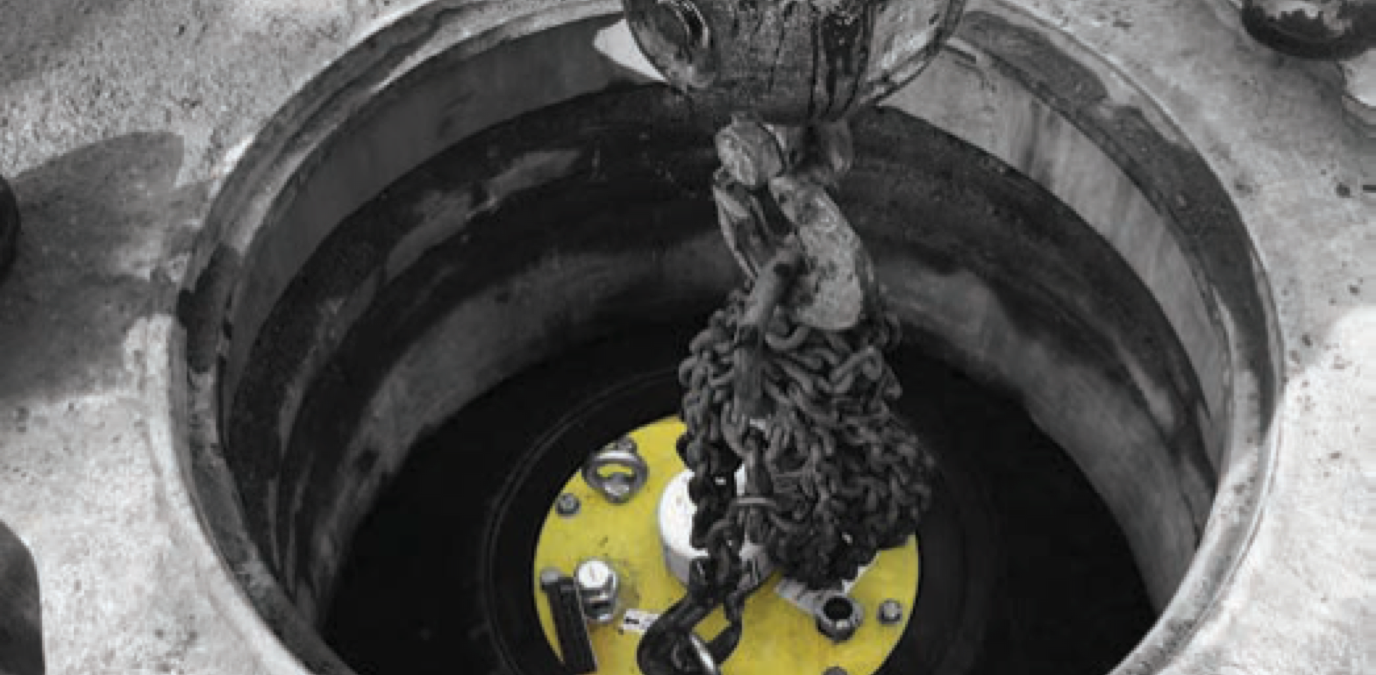 Plug Safety
Overview of the steps for proper plug selection, usage, safety precautions, storage and care
Review safety manual for complete operation and safety instructions
Use our plug selector tool to assist in finding the right plug for your application
Contact Cherne customer support with any questions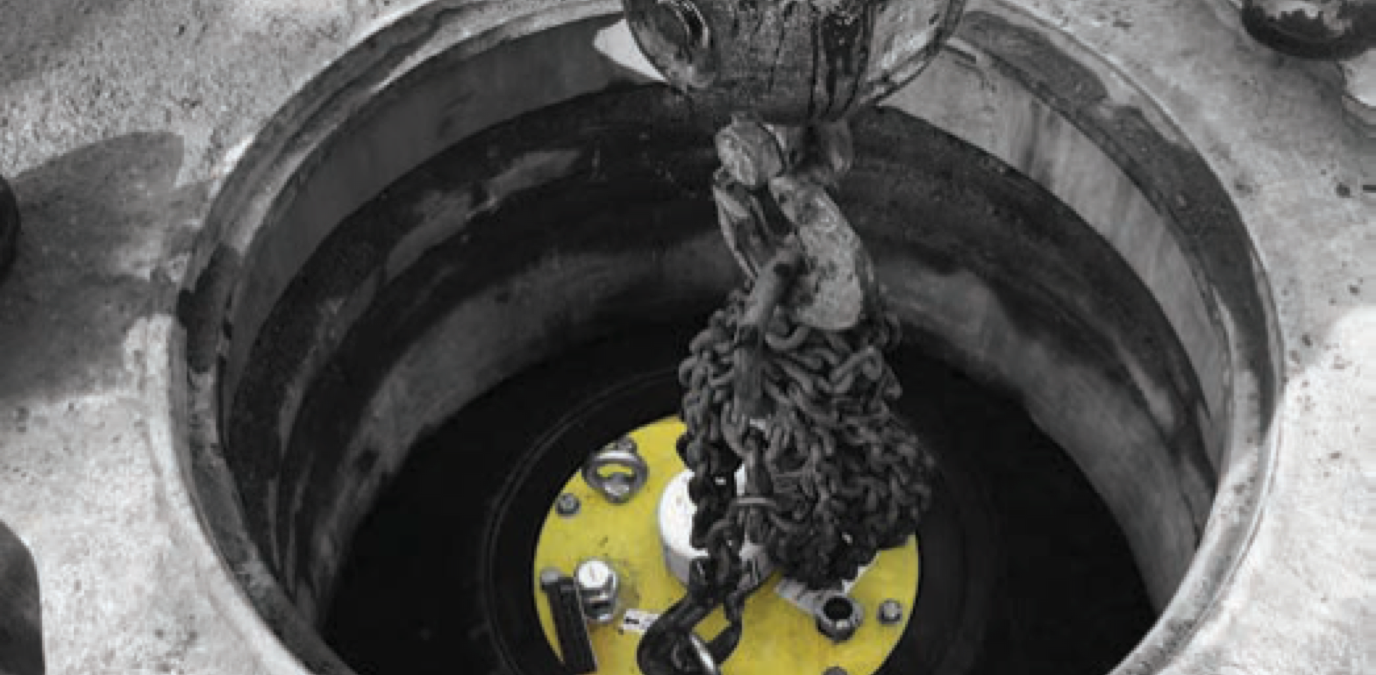 Plug Safety
Overview of the steps for proper plug selection, usage, safety precautions, storage and care
Review safety manual for complete operation and safety instructions
Use our plug selector tool to assist in finding the right plug for your application
Contact Cherne customer support with any questions